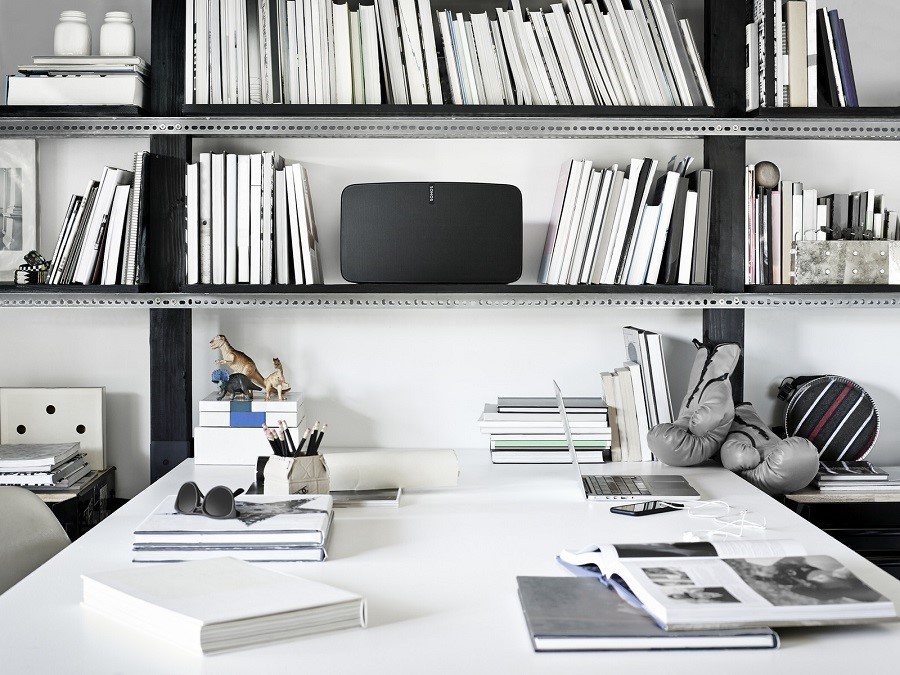 Music is powerful. It can transform gloomy days into happy ones, inspire creativity, energize you in the morning and soothe you to sleep at night. To take advantage of music throughout your day, you need a system that enables easy listening wherever you are, especially when you're at home in Park Ridge, IL. That's what you get with a whole house audio system by Sonos, the leading provider of smart wireless speakers. To learn about Sonos and how it can add value to your home, read on.
SEE MORE: How to Upgrade Your Outdoor Music System
What is Sonos?
Sonos provides high-performance wireless speaker systems ranging from dedicated home theater systems to whole house audio systems. Their selection of speakers, audio components, and home theater equipment ensures they have something for every room of your home. In addition to having all the components you need to boost your listening experience, Sonos provides components that can upgrade your existing audio equipment to work with Sonos for wireless music streaming.
Why Choose Sonos for Whole House Audio