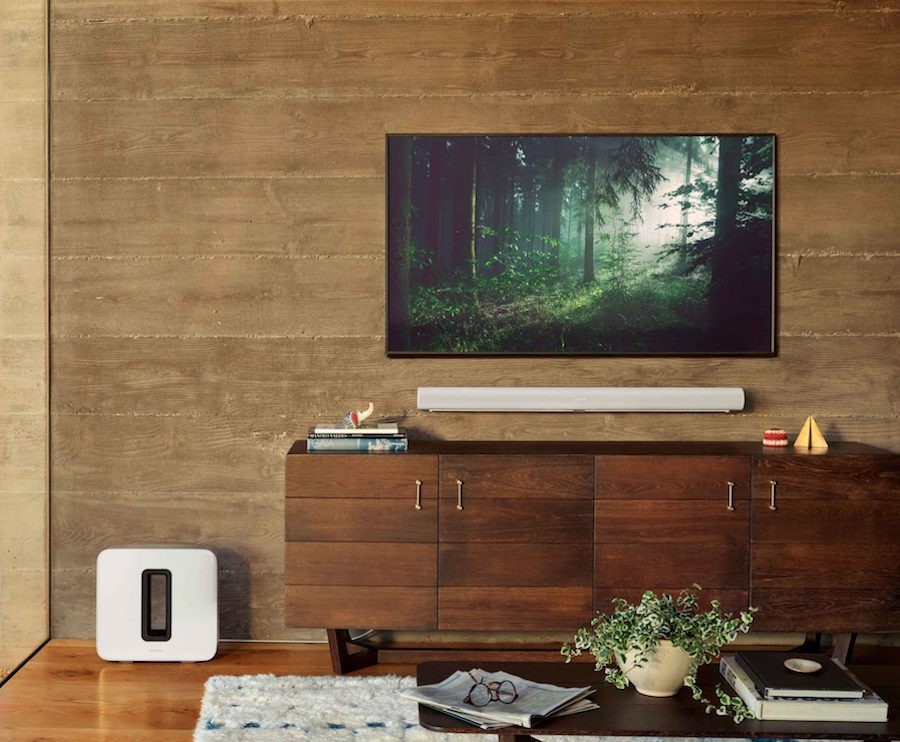 SEE ALSO: Stream Music in Every Room of Your Home with Sonos
A Whole-Home Sonos System
Sonos makes excellent wireless speakers, but perhaps that's not your preference. You may have one or more existing audio systems with speakers you like, or you prefer your speakers to be heard and not seen. In those cases, Avidia can create a system that you will love, controllable with the Sonos app in the palm of your hand.
If you want built-in speakers, you'll want the experience of a professional. Even if your home is already wired for in-wall and in-ceiling speakers, there are nuances to installation. First, even with existing wiring, it may not be up to par for an upgraded set of speakers. And if it is, our installers are experts in cutting carefully into existing walls to avoid damage. If you're remodeling or building, we are skilled in optimizing each built-in speaker's location for the best performance in each room or space. If you're adding outdoor audio, there are special considerations there too, as you may need more power and more speakers to get the desired level of volume and sound quality in an outdoor area.
The Sonos Amp is an amplifier and digital streaming device all rolled into one, and makes an excellent solution for smaller multiroom audio systems by using several Amps. You can also pipe additional audio sources like your turntable into it and hear vinyl all over your home, or even TV audio. It does even more, but we also want to tell you about other options.