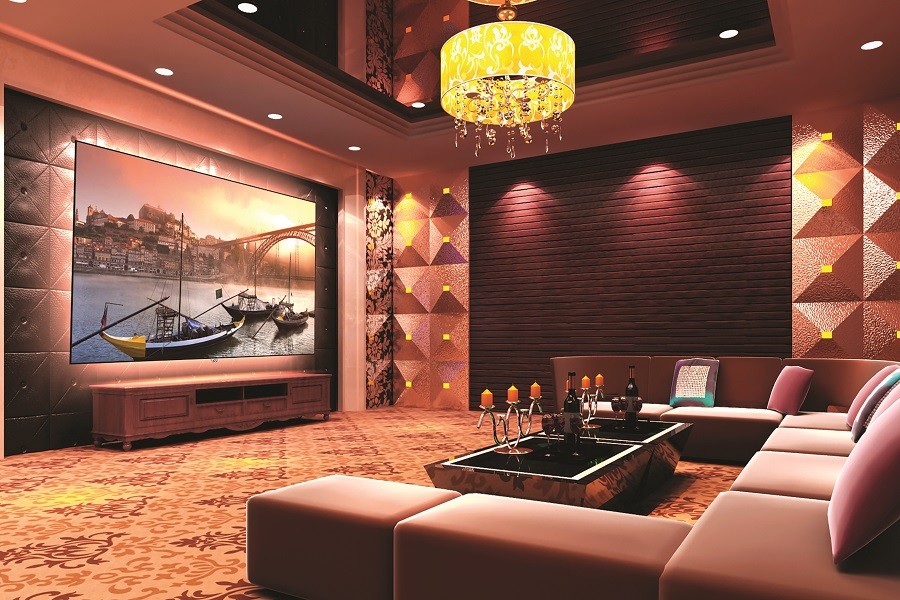 Selecting the type and size of your video display is one of the first steps of home theater design. While many people are adamant that a theater is not complete without a screen-and-projector combination, there are also benefits to going with a large flat-panel television instead. Below we'll take a look at the pros and cons of each option to see which one works best for your Glencoe, Illinois home.
SEE MORE: What Are the Best Uses for Your Home Theater System?
Screen
Pros: A screen-and-projector setup gives a home theater design more authenticity. It helps viewers feel like they're really in a theater environment. One reason has to do with is aspect ratio. The preferred ratio for studio productions is 2.35:1 which is not available on any TVs on the market. So if you want to perfectly recreate the images from a commercial theater at home, a screen is the way to go.