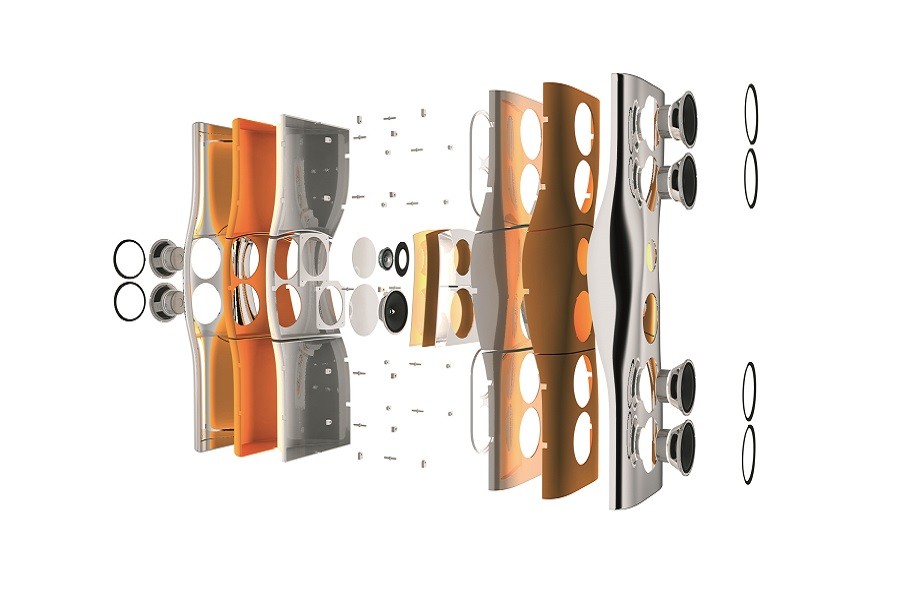 All music fans would love to listen to their favorite artists and albums just as they first sounded in the recording studio. Great sound is the ultimate goal for anyone that calls themselves a music lover, which is why high-end audio systems have exploded in popularity over the past fifty years. However, some common myths have persisted that have kept people from actually taking advantage of the power of high-performance sound. In this blog, we highlight some of the most persistent ones to make sure you don't make any common mistakes when investing in a high-end audio system.
SEE MORE: Creating the Perfect Atmosphere for Enjoying High-End Audio
It's Only for Audiophiles: There's the misconception that these systems are only meant for gearheads that spend their days studying the specs behind amplifiers, cables, and speakers. High-end systems are not limited to a small club; they're meant for anyone who loves music.
Price Equals Quality: This common myth has had two negative results. In some circles, it's kept people from dipping their feet into high-end systems because they don't want to invest in $10,000 amplifiers or $50,000 speakers. It's also resulted in disjointed systems that just combine the most expensive products on the market.The right equipment will depend on a lot of factors. Choices for your system should never be based on price point. Instead, work with an AV professional to test-drive various components before finding out which one would work best.
Newer is Always Better: If you're building a new system, you likely want to make sure you buy the latest models for optimal compatibility. That doesn't mean you have to get rid of things that have worked in the past—especially when it comes to source components. If you have a vintage turntable that you've been using for decades, then you should add it your new system! You've already grown used to its sound, so why not enhance it by hooking it up to new amplifiers and speakers?
Ignoring the Bass: The staunchest of audiophiles like to stick to the traditional 2-channel system, relegating the subwoofer to home theater applications. But your listening experience could definitely benefit from having better bass. Part of the problem is that most 2-channel amps and preamps don't have subwoofer crossover capabilities, but the right AV technician can easily incorporate one into your system to make sure you're getting the fullest sound possible.
Power is Everything: If there's one thing everyone knows about speakers, it's firepower. While you certainly want to make sure your speaker can fill the room with sound, power should never be the number one priority. Specs can also be a bit misleading in this regard, so you shouldn't be counting on them when choosing a system. Instead, listen to a few speakers to see which offer the sound best suited for the room and the kind of music you like to listen to.
It's All About the Gear: While the focus should certainly be on finding the best equipment, you can't ignore your surroundings. Make sure that you give your high-end system the right space to shine. From finding the right size and layout to installing acoustic treatments, you want to create the ideal audio environment.
Leading With the Speakers: Your speakers are going to be your system's biggest stars. That doesn't mean they're the most important part. Don't splurge on speakers then settle for mid-level equipment for your amplifiers, pre-amps, or sources. Try and balance out your budget as much as possible, with the majority of your attention going to your amps and preamps.
There's a 'Correct' Sound: Be wary of any dealer or AV technician that tries to tell you one particular speaker offers the 'correct' sound. Everyone has different preferences and ultimately you need to choose what you think sounds best, not what someone tells you sounds 'right'.
The experts at Avidia can introduce you to some of the best equipment in the industry, just fill out our online contact form to schedule a visit. Once you've tested it out and found the right fit, we optimize your room acoustics and calibrate your equipment to make sure you're getting the best audio possible.