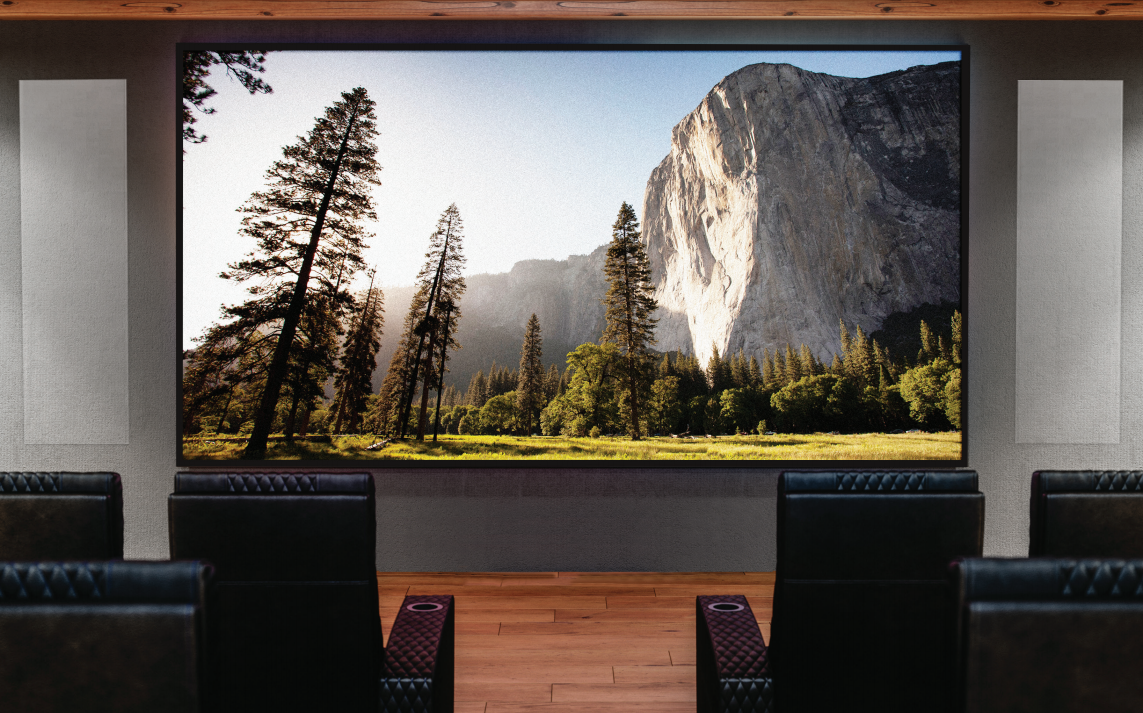 SEE ALSO: Want the Ultimate Home Theater Experience? Start with Design
The Pinnacle of Architectural Loudspeaker Design
If you've experienced MartinLogan's most ambitious floorstanding hybrid electrostatic loudspeakers, then you likely have a high benchmark for audio performance. Fortunately, you can experience that same level of accuracy and impact from an in-wall speaker when you choose the Masterpiece CI (custom install) speaker series from MartinLogan. The Masterpiece CI series is a tribute to the acoustic innovations of their iconic electrostatic speakers that put MartinLogan on the map.
The Masterpiece CI Statement 40XW in-wall loudspeaker is a testament to this achievement. With 16 tweeters, 16 midrange drivers, and eight woofers arrayed in a line-source design, the Statement 40XW delivers jaw-dropping levels of full-spectrum output even in the largest listening areas.
Its superior components and innovative design eliminate most of a room's performance-destroying sound reflections, resulting in highly accurate and distortion-free sound. Enjoy a broad, enveloping soundstage with lifelike rendering of the most subtle audio details in all your favorite movies.