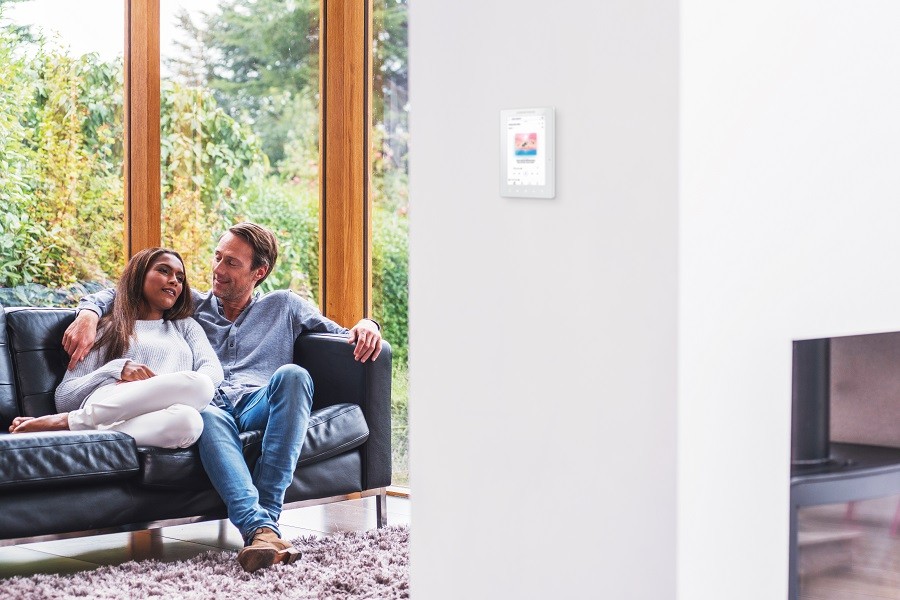 SEE ALSO: Tired of Uninspired Controls for Your Lighting?
Revolutionized User Experience
Crestron believes that the heart of control is the user experience. Through their development of Crestron OS 3, the operating system behind Crestron Home, they put the user first and designed a revolutionized app that's more responsive, beautiful, and user-friendly than ever before.
From your smartphone or a dedicated Crestron touchscreen, you'll enjoy a seamless room-based experience, with all devices in that room available at your fingertips. See the status of every room at a glance, tap on a room to make changes, or access custom room and whole-home scenes at the top of the screen to quickly set everything the way you want it at any time.
More Personalization
Add a personal touch to your system by using photos of your home to represent every room—and edit their names and photos when needed. Do you have a lot of rooms in your house but mainly use four or five of them? Room Favorites allows you to select your most frequently used rooms to display at the top of your rooms list for quick and convenient access. The app also features Quick Action items at the top of every room to display what you use most so there's no need to drill through a bunch of menus.
Crestron Home makes it easier than ever to create and modify smart home scenes, with no programming experience required. You can also seamlessly manage and control multiple properties from the same app. Want to check the status of your vacation home or guest house? Just swipe to your property in the app and adjust the thermostat, check that the security system is armed, and more.