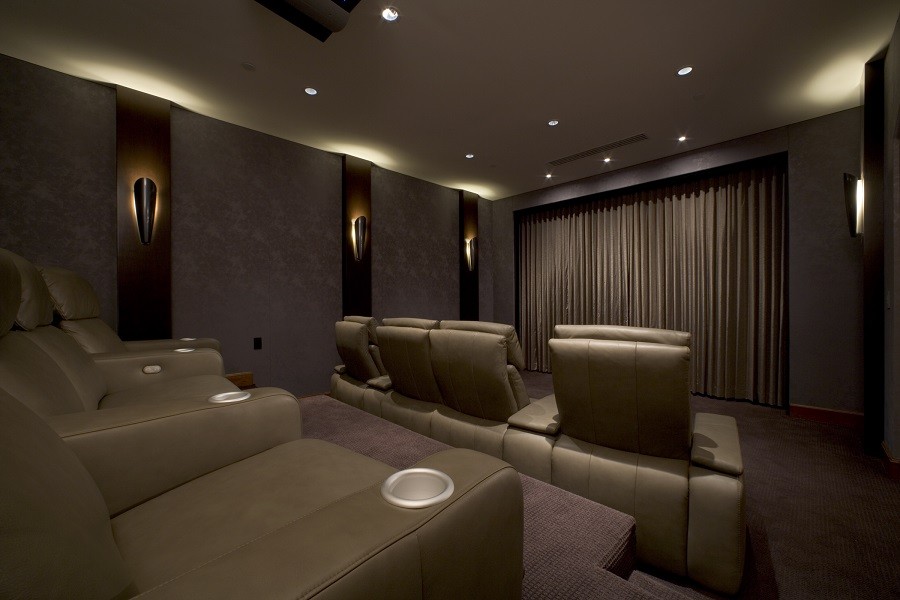 Home theater design is all about adapting your room to enhance your new speakers, projector, and screen. Every aspect of the space can be adjusted to give you the best audio and video quality possible. For the latter, much of the focus is on creating the right lighting environment. Through blackout shades, stylistic adjustments, and smart control, we help you design a movie-watching experience in your Wilmette, IL home that mimics the one in a commercial theater.
SEE MORE: 4 Steps to Designing the Ultimate Home Theater System
Eliminate Ambient Lighting
A big part of your home theater design is making the room as dark as possible. We recommend installing your system in a room with no windows, but if that's not feasible you can install blackout shades to reduce light coming in from the outside. You can also modify your décor to keep light from bouncing around the room. Use darker colors for your walls, ceilings, and carpeting and avoid using decorations that include glass enclosures.
Centralize Control of Lights