Outdoor Living
Smarter Solutions for Wide Open Spaces
Spark new potential for your home's exterior with flawlessly tailored technology.
Extend Your Smart Home Luxuries to the Outdoors
From the garden to the basketball court, elevating your home's outdoor spaces with technology provides the perfect balance of splendor and functionality to your outdoor domains. Revel in the possibilities below.
Media Control
Refined control of all your technology tailored to match your family's needs and preferences.
Audio / Video
Cutting-edge AV to transform your outdoor spaces.
Wi-Fi / Networking
Never experience weak or lost connection with extended wireless access points.
High-Performance Audio
Achieve audio perfection with high-performance speakers that offer striking power, clarity and depth.
Smart Home Technology
Outstanding command of all your technology from your device of choice at home or on the go.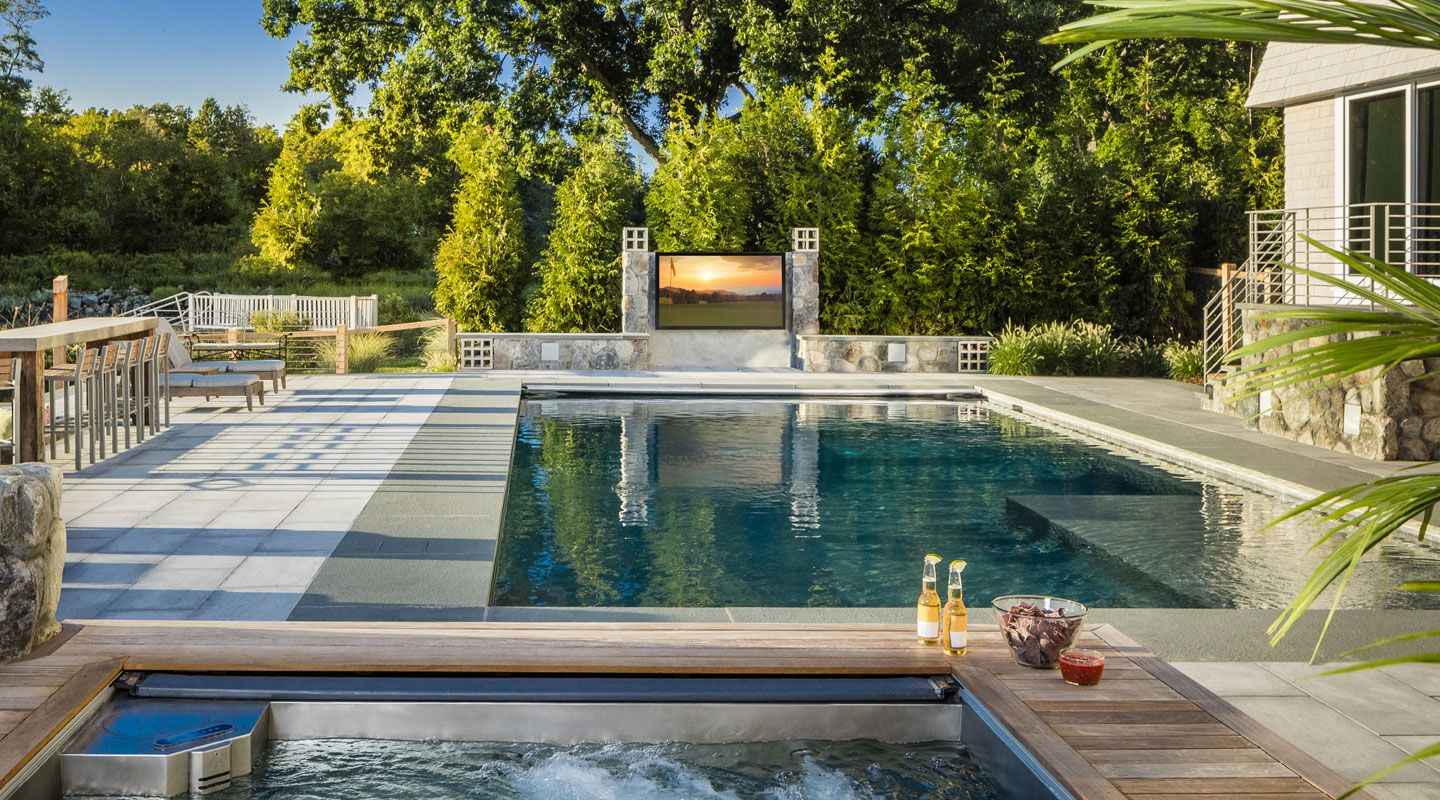 Surveillance
Monitor your outdoor spaces in real time from any location. Receive alerts to your smart phone when motion is detected.
Outdoor Entertainment
Take the entertainment to your backyard with bright, anti-glare 4K video and high-fidelity surround sound that performs in any weather.
Pool & Spa Automation
Enjoy the perfect pool environment with system integration that enables water feature and lighting control as well as automating daily pool equipment functions.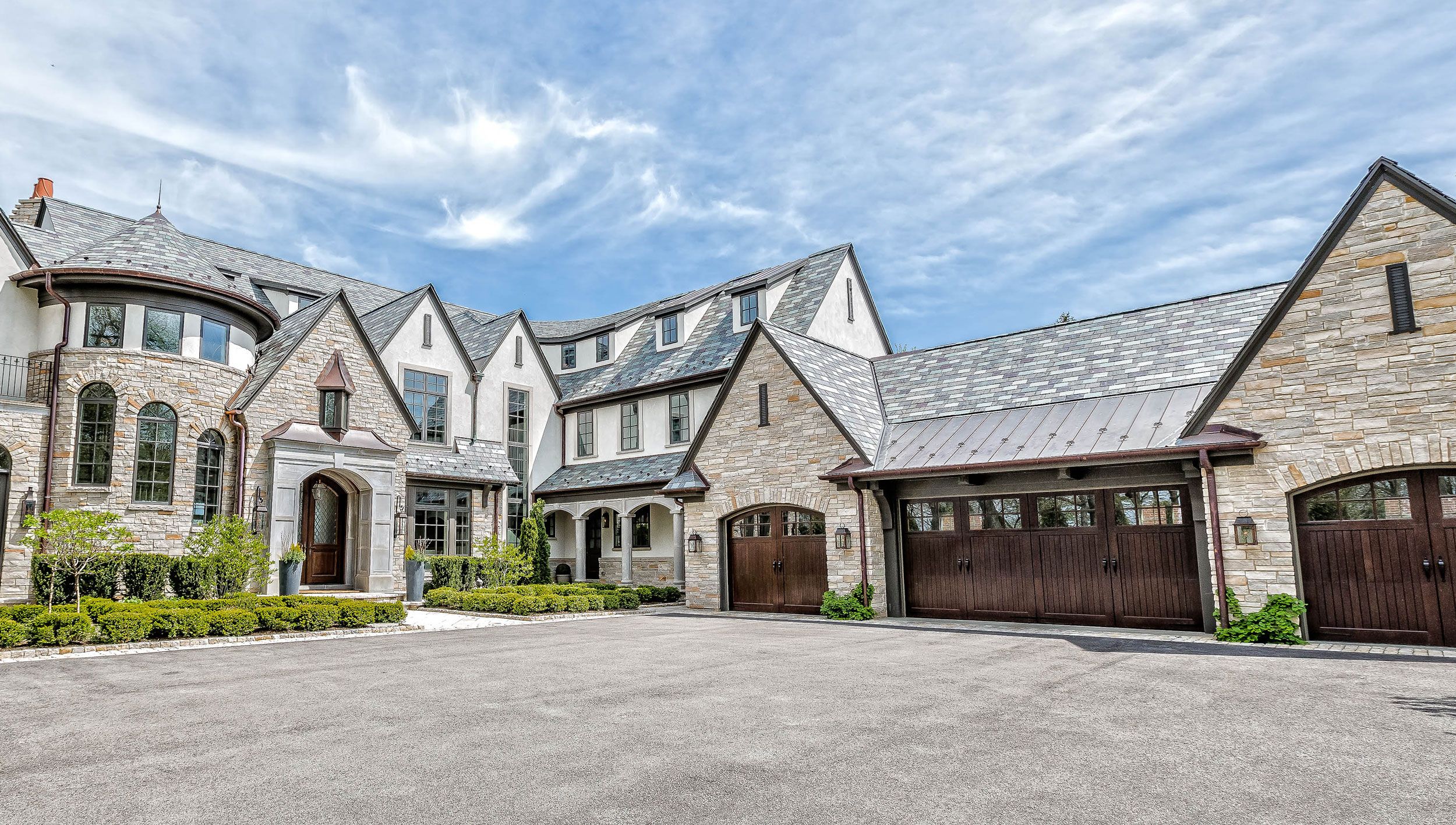 Lighting Control
Set the perfect scene for every occasion including modes to place focus on your vehicles, hold celebrations or a clean-up scene to amp up the light levels to aid your cleaning the shop.
Surveillance
Monitor your garage and its perimeter in real time from any location. Receive alerts to your smartphone when unwanted activity is detected.
Intercom
Easily communicate with visitors at the gate from your smartphone or tablet while you're still inside the house or out of town.
Access / Garage Control
Always know when family, staff or unauthorized personnel enter or exit the garage and be able to restrict access from the convenience of your smartphone.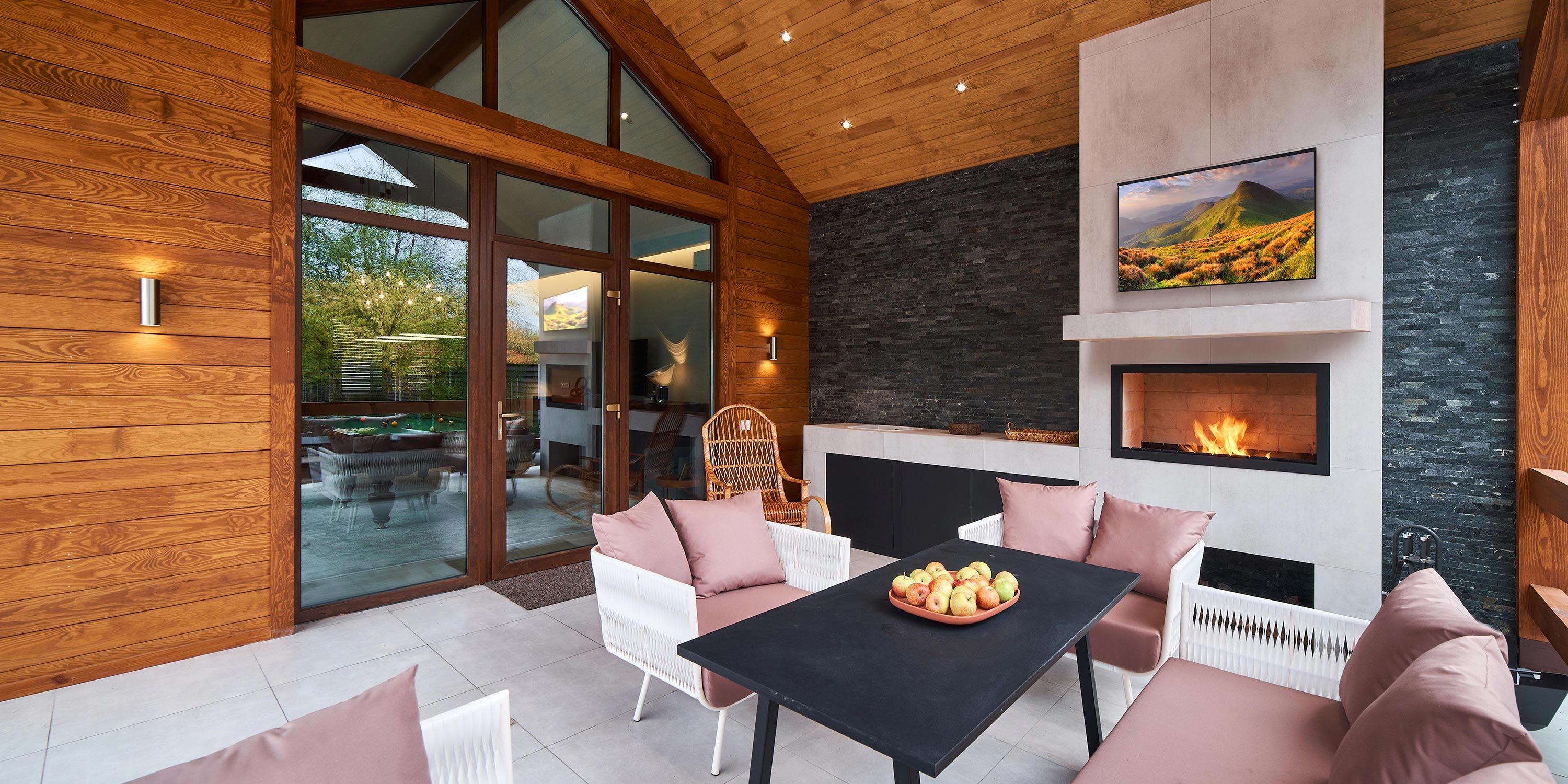 Outdoor Audio
Stream your media collection outdoors with weather-resistant, high-fidelity speakers that blend in with your patio décor and offer unlimited hours of listening pleasure.
Lighting Control
Illuminate your patio and landscape with just a touch. Effortlessly customize dimming levels to create the striking ambiance you love while increasing security.
Wi-Fi
Robust network design and strategically placed access points ensure you never experience weak or lost connection regardless of your location around your property.
Weather-Proof Video Displays
Watch the game while you grill out with weather-proof, anti-glare 4K video displays that resist the elements for unbeatable clarity and brightness.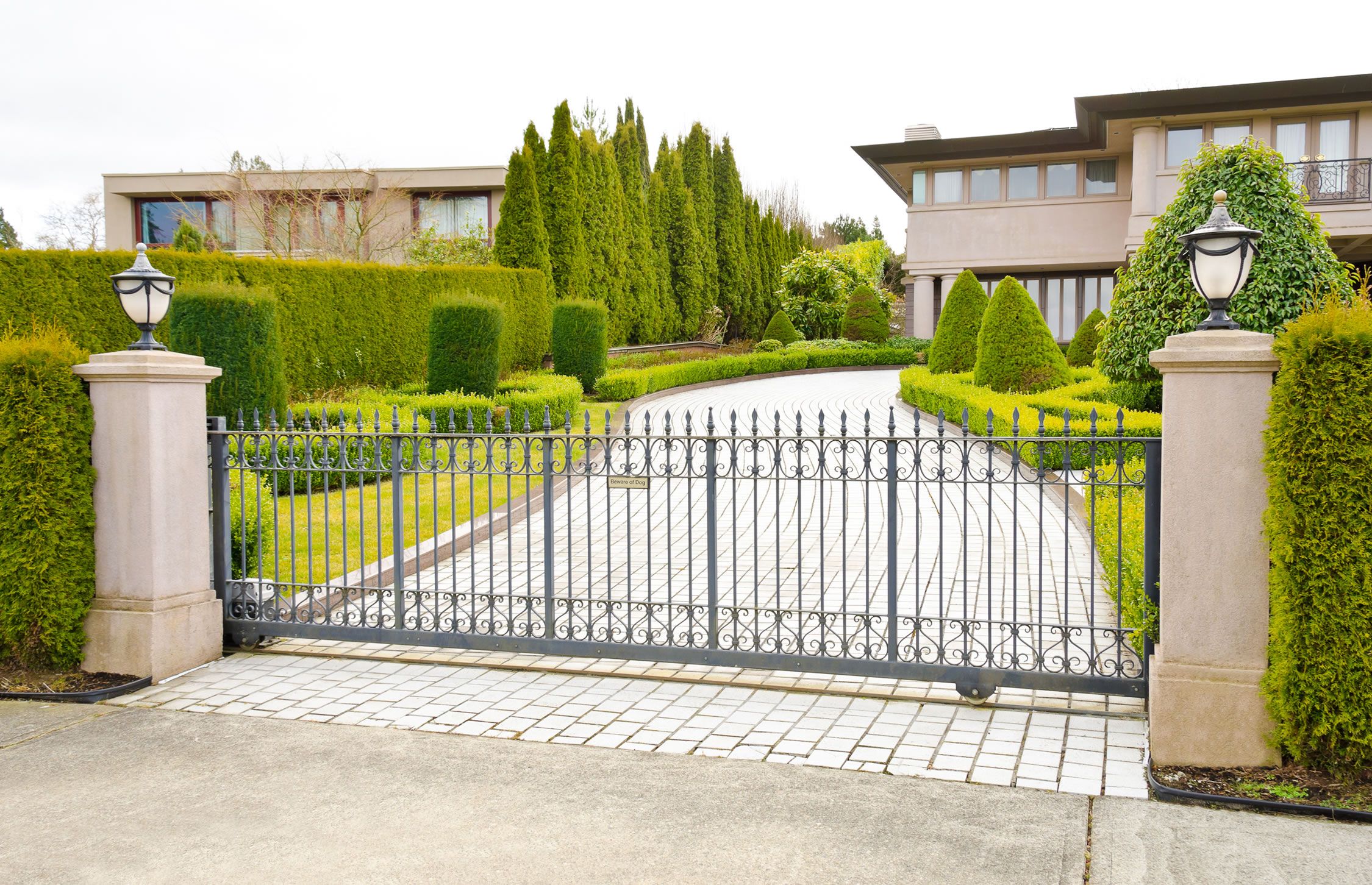 Motorized Gates
Effortlessly enter and exit your property with automated gates that open and close upon sensing your vehicle's unique ID tag. Command your gate remotely for visitor access.
Surveillance
Remotely view live or recorded video of your gated entries and receive alerts when someone approaches or attempts to enter or exit your property.
Entry Systems/Access Control
Implement an easy-to-use entry system for guests with a PIN or keycard. Automatically log entries into a web management system for audits.
Get Started
Whatever your vision, we're here to make it happen.
Contact us today for more information and next steps.